About Me
How it all came together: writing, strategy, mission-driven work, and pie.
my story
My love for work that makes a difference drew me to a career in the nonprofit sector immediately after college.
After spending a year volunteering with AmeriCorps, I got my first job as a grant writer and fundraiser with Center for Independent Futures, a nonprofit that helps Illinois adults with disabilities live full, independent lives in their communities.
I later spent almost a decade learning the ropes of philanthropy at The Chicago Community Trust, the community foundation for the Chicago region. In my last position with the Trust, as director of strategy and alignment, I worked closely with the board of directors and senior leadership team to develop, communicate, implement, and monitor multi-year strategies and annual plans for the foundation.
In 2018, I decided to fulfill my longtime goal of launching a consulting practice that would combine my passions for writing, storytelling, and social impact.
I have a master's degree in writing from DePaul University and a bachelor's degree in English and international studies from Loyola University Chicago. I've also taught writing courses at City Colleges of Chicago.
When I'm not scribbling, I like making things – especially pie and clothes.
Read about my services.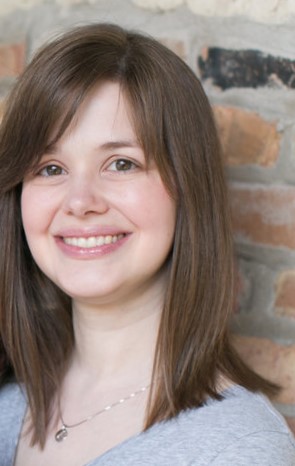 · Finding and telling stories that matter
· Writing for a reader and a purpose
· Gaining fluency in a brand voice
· Translating complex topics into plain English
· Aligning content with strategy
· Writing for another person in their voice
Let's Start a Conversation
Please use this form to tell me about your project and the best way to contact you.
Or, you can e-mail me at mh@michellehunter.com.
I look forward to connecting with you!